The Amazing Spider-Man (1 & 2)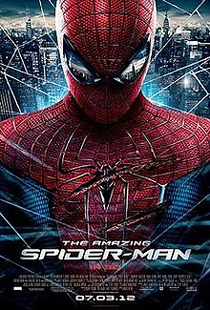 THE AMAZING SPIDER-MAN (12)
Columbia/Marvel (Laura Ziskin, Avi Arad & Matt Tolmach)
Adventure/Fantasy/Science Fiction
W: James Vanderbilt, Alvin Sargent & Steve Kloves [based on the comic book characters created by Stan Lee & Steve Ditko]
Ed: Alan Edward Bell & Pietro Scalia
Andrew Garfield (Peter Parker/Spider-Man), Emma Stone (Gwen Stacy), Rhys Ifans (Dr. Curt Connors/The Lizard), Dennis Leary (Capt. George Stacy), Irfan Khan (Dr. Rajit Ratha), Martin Sheen (Ben Parker), Sally Field (May Parker)
It wouldn't be completely unfair to say that this continuation of the franchise, following the Sam Raimi-Tobey Maguire Spider-Man films, came out far too soon after that trilogy (2002-2007). It turns out that this reboot was rushed into production to save Disney acquiring the rights to the character after purchasing the rest of the Marvel characters for its cinematic universe, so it doesn't take a genius to figure that Hollywood studio greed was the main driving force and motivation here.        
Doing-over the origin story, this tries to do opposites with what we've previously seen, but still manages to have way too many parallels, especially with replacing the character of Mary Jane Watson with Gwen Stacy as the love interest, Peter Parker acquiring and discovering his powers, the introduction of the villain, and Uncle Ben's inspirational quote ("With great power comes great responsibility"). 
Though the pacing here is quite ridiculously slow, there are enough action scenes to break up the mundanity and they're all done rather well, culminating in a showdown with the film's main villain (Lizard). Unfortunately, the film does have some major problems besides the pacing- as subplots and supporting characters seem to be dropped at random, the main villain is quite lazily written and Peter Parker is portrayed as a little too much of a rebel, before and after he gets his superpowers.
Summing it all up, it's not a terrible superhero movie or a poor Spider-Man movie, but it certainly came out far too soon and suffers in comparison to what's already been seen. 
5/10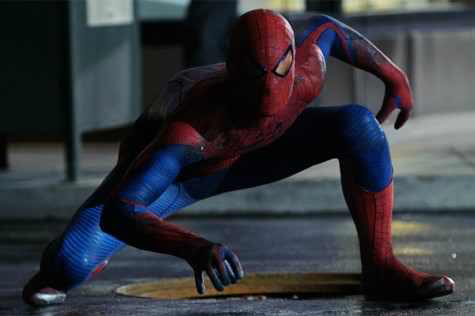 Did You Know:
During breaks in filming, Andrew Garfield went around New York playing basketball with kids in his Spider-Man outfit.

Award Wins & Nominations:
MILSTEAD MOVIE AWARDS:
Wins: none 
Nominations: 1 (Best Original Dramatic Score)
OSCARS:
Wins: none
Nominations: none 
BAFTAS
Wins: none 
Nominations: none
OTHER WINS:
IGN People's Choice Award (Best 3D Movie)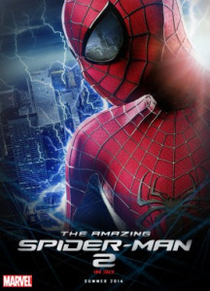 THE AMAZING SPIDER-MAN 2 (12)

Columbia/Sony/Marvel Entertainment (Avi Arad & Matt Tolmach)
Adventure/Fantasy/Science Fiction
W: Alex Kurtzman, Roberto Orci, Jeff Pinkner & James Vanderbilt [based on the comic book characters created by Stan Lee & Steve Ditko]
Mus: Hans Zimmer & The Magnificent Six 
Andrew Garfield (Peter Parker/Spider-Man), Emma Stone (Gwen Stacy), Jamie Foxx (Max Dillon/Electro), Dane DeHaan (Harry Osborn/Green Goblin), Colm Feore (Donald Menken), Paul Giamatti (Aleksei Sytsevich/Rhino), Sally Field (Aunt May Parker), Felicity Jones (Felicia), Campbell Scott (Richard Parker)
Released at a time when there was a complete over-saturation of superhero movies to the point where they're far from super as well being released way too soon after Sam Raimi's trilogy, this sequel to the rebooted "Amazing Spider-Man" franchise fails to rise above mediocrity on every single level. Poorly scripted and with more than a handful of incredibly ropey performances, this film is merely a series of illogical scenes which make no sense in context with the narrative and is nothing short of very lazy filmmaking.
Following on from familiar events, the plot continues with the on-off relationship of Peter Parker and his love interest (in this case Gwen Stacy) while a couple of bad guys arise so Spider-Man has somebody to fight with at the film's climax. This time it's super-charged Electro, played by Jamie Foxx (miscast), a loner Oscorp technician with an unhealthy obsession with the superhero and closer to the Riddler character from Batman than he really should be. The other villain is Harry Osborn/The Green Goblin, and if you've seen the previous Spider-Man films, there's nothing really different here and it's all just the same wash with a different shampoo.
The film is thrown together with no great skill, sorely lacking in drama and emotional build-up to the point that when the inevitable does finally happen it's very difficult to care.
Sam Raimi's Spider-Man 3 had some serious flaws, but looks a masterpiece besides this. If this is what the franchise has become, it's not worth pressing on with another film- although there will still be a market of die-hard fanboys and teenage boys to exploit. For everyone else, this falls way short of what should be expected from a big budget blockbuster.
4/10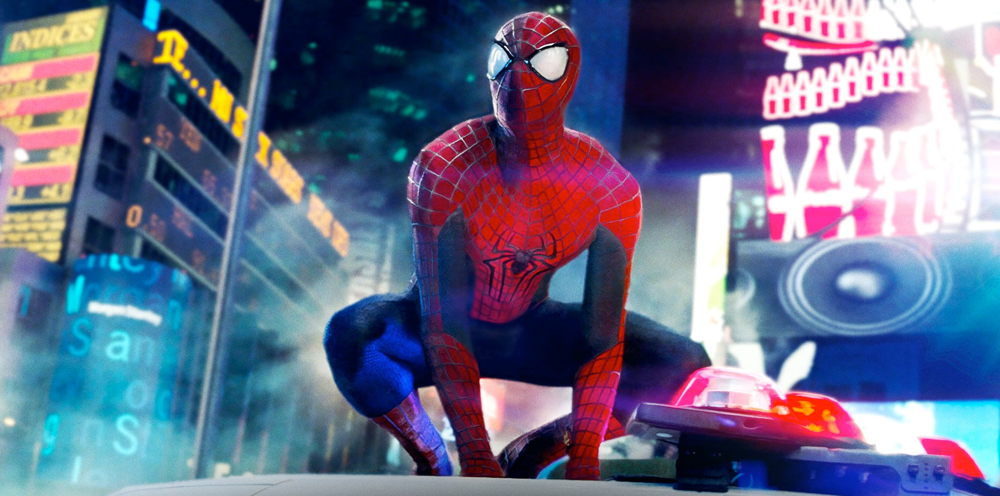 Did You Know:
Felicity Jones's role was significantly cut down due to time constraints. In an interview, Jones let it slip that she was playing "the Goblin's girlfriend". Though a small scene showing her alliance to Harry was in the final cut, scenes that implied that there were romantic feelings between the two characters were cut from the film.

Award Wins & Nominations:
MILSTEAD MOVIE AWARDS:
Wins: none 
Nominations: none
Worst of the Year: 7 Nominations (Worst Director; Worst Supporting Actor (x2); Worst Sequel/Prequel; Worst Original Song; Worst Makeup; Worst Visual Effects)
OSCARS:
Wins: none
Nominations: none 
BAFTAS
Wins: none 
Nominations: none
OTHER WINS:
Golden Schmoes (Biggest Disappointment of the Year); Kids Choice Awards (Favourite Actress)
Also See:
Spider-Man (2002); Spider-Man: Homecoming (2017)