Atlantic City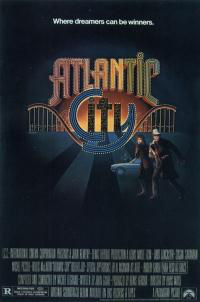 ATLANTIC CITY (15)
D: Louis Malle
Canada/France 🇨🇦 🇫🇷 1980 (released 1981)
Burt Lancaster (Lou), Susan Sarandon (Sally), Kate Reid (Grace), Michel Piccoli (Joseph), Hollis McLaren (Chrissie), Robert Joy (Dave), Al Waxman (Alfie), Robert Goulet (Singer)     
Burt Lancaster delivers one of his great screen performances as Lou, an ageing gangster who lives his twilight years hanging around the casinos of Atlantic City, doing odd jobs.  He gets involved with a sexy croupier, Sally and her drug dealing husband in a very understated drama about wasted lives.               
All the performances are fantastic, especially Lancaster and Susan Sarandon, who were both nominated for Oscars, as was the film itself and its director. 
8/10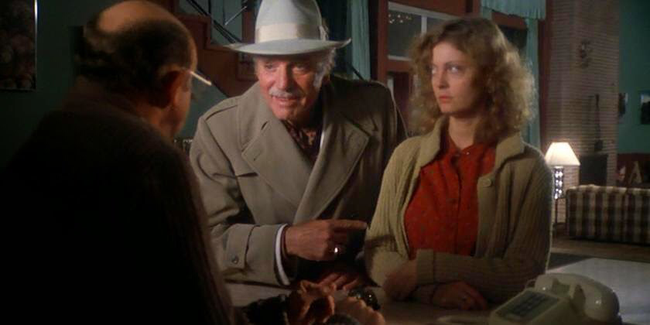 Did You Know:
Actress Ginger Rogers was offered the role of Grace (eventually played by Kate Reid) but turned it down. Reportedly, Rogers replied to casting directors with a note saying: "How dare you! At this stage in my career, that I'm going to end up in this filth!"

Award Wins & Nominations:
MILSTEAD MOVIE AWARDS:
Wins: 1 (Best Actress in a Supporting Role)
Nominations: 5 (Best Picture; Best Actor in a Leading Role; Best Director; Best Ensemble Cast; Best Screenplay - Original)
OSCARS:
Wins: none
Nominations: 5 (Best Picture; Best Actor in a Leading Role; Best Actress in a Leading Role; Best Director; Best Original Screenplay)
BAFTAS
Wins: 2 (Best Actor; Best Director)
Nominations: 2 (Best Film; Best Screenplay)
OTHER WINS:
Boston Film Critics (Best Actor); Davids (Best Foreign Actor); Genie (Best Supporting Actress, Best Foreign Actress, Best Art Direction); Kansas Film Critics (Best Actor, Best Actress); Los Angeles (Best Film, Best Actor, Best Screenplay); National Society of Film Critics (Best Film, Best Actor, Best Director, Best Screenplay); New York Film Critics (Best Actor, Best Screenplay); Sant Jordi Awards (Best Foreign Film); Venice Film Festival (Golden Lion)