Arthur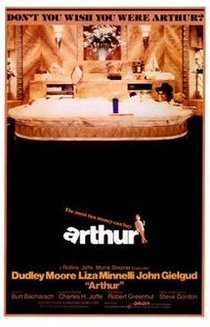 ARTHUR (15)
W: Steve Gordon
Mus: Burt Bacharach
Dudley Moore (Arthur Bach), Liza Minnelli (Linda Marolla), John Gielgud (Hobson), Geraldine Fitzgerald (Martha Bach), Jill Eikenberry (Susan Johnson), Stephen Elliott (Burt Johnson), Ted Ross (Bitterman), Barney Martin (Ralph Marolla)
Dudley Moore gives one of his career best performances as the loveable drunk playboy Arthur, who falls in love with waitress Liza Minnelli but is engaged to be married to rich bitch Jill Eikenberry, thus giving him a dilemma of living life rich and unhappy or poor and in love.
As good as Moore is however, the movie has the rug pulled out from under it's feet by John Gielgud as Arthur's butler Hobson, who gets all the best lines of dialogue and delivers them with such deadpan tones that they're all the more hilarious. 
"Arthur's Theme (Best That You Can Do)" must also surely be one of the all time great movie theme songs, penned by Burt Bacharach, amongst others and performed by Christopher Cross.  An inferior sequel followed in 1988 and the movie was remade with Russell Brand in the lead role 30 years later, replacing Dudley Moore's loveable drunk with the baby-talk of an overrated buffoon. Watch this version instead.
8/10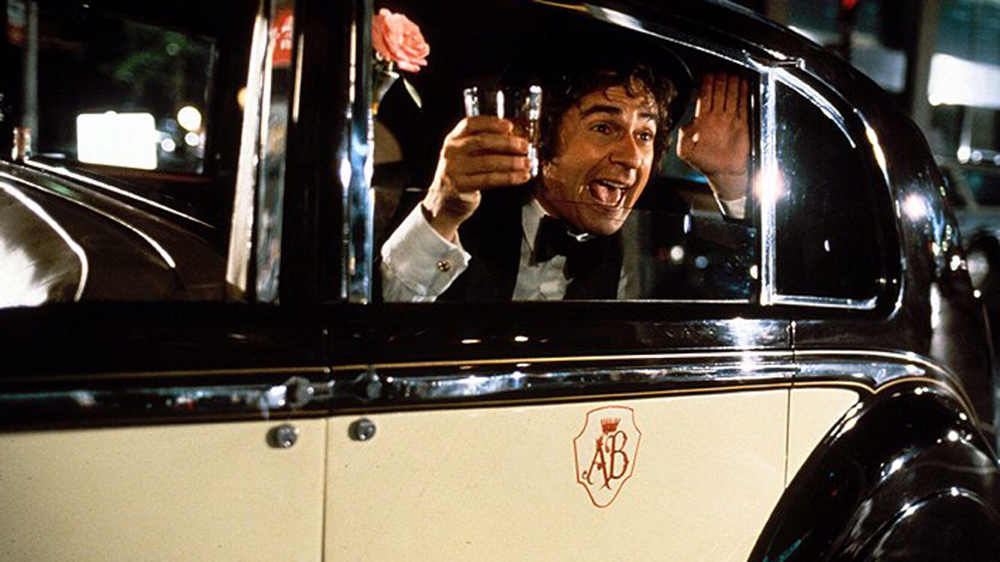 Did You Know:
At one point during the production, Liza Minnelli was supposed to board a bus in front of Bergdorf's on Fifth Avenue. When a real bus came along, she boarded it thinking it was the "movie bus". Not until she was halfway down the block did she realise her blunder when she looked back and saw the whole crew cracking up.

Award Wins & Nominations:
MILSTEAD MOVIE AWARDS:
Wins: 3 (Best Actor in a Supporting Role; Best Screenplay - Original; Best Original Song)
Nominations: 4 (Best Picture; Best Actor in a Leading Role; Best Ensemble Cast; Best Original Musical or Comedy Score)
OSCARS:
Wins: 2 (Best Actor in a Supporting Role; Best Original Song)
Nominations: 2 (Best Actor in a Leading Role; Best Original Screenplay)
BAFTAS
Wins: none
Nominations: 2 (Best Supporting Artist; Best Music)
OTHER WINS:
Golden Globes (Best Film - Musical / Comedy, Best Actor - Musical / Comedy, Best Supporting Actor, Best Original Song); American Movie Awards (Best Supporting Actor); Los Angeles Film Critics (Best Supporting Actor); New York Film Critics (Best Supporting Actor); Writers Guild Awards (Best Original Screenplay - Comedy)