Apocalypto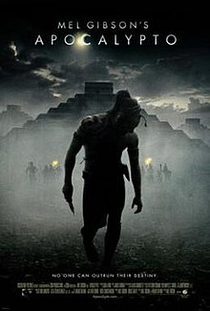 APOCALYPTO (18)

D: Mel Gibson
MGM/Touchstone/Icon (Mel Gibson & Bruce Davey)
W: Mel Gibson & Farhad Safinia
DP: Dean Semler
Ed: John Wright
Cos: Mayes C. Rubeo
Rudy Youngblood (Jaguar Paw), Morris Birdyellowhead (Flint Sky), Jonathan Brewer (Blunted), Dalia Hernandez (Seven), Raoul Trujillo (Zero Wolf), Rodolfo Palacios (Snake Ink)
A heart-stopping mythic adventure set against the turbulent times of the once great Mayan civilisation. When their idyllic existence is brutally disrupted by a violent invading army, a man of the tribe, Jaguar Paw, is taken on a perilous journey to a world ruled by fear and oppression where a harrowing end awaits him as human sacrifices are made to appease the idolised Sun God.
Through a twist of fate and spurred by the power of love for his wife & children, Jaguar Paw makes a desperate break to return home and ultimately save the lives of his people, all the while being pursued by a group of Aztec warriors who demand revenge after he kills one of their own.
Scenes of graphic violence make this unsuitable for family audiences, which is a shame since it would make a great introduction to all who tend to avoid foreign language cinema.
8/10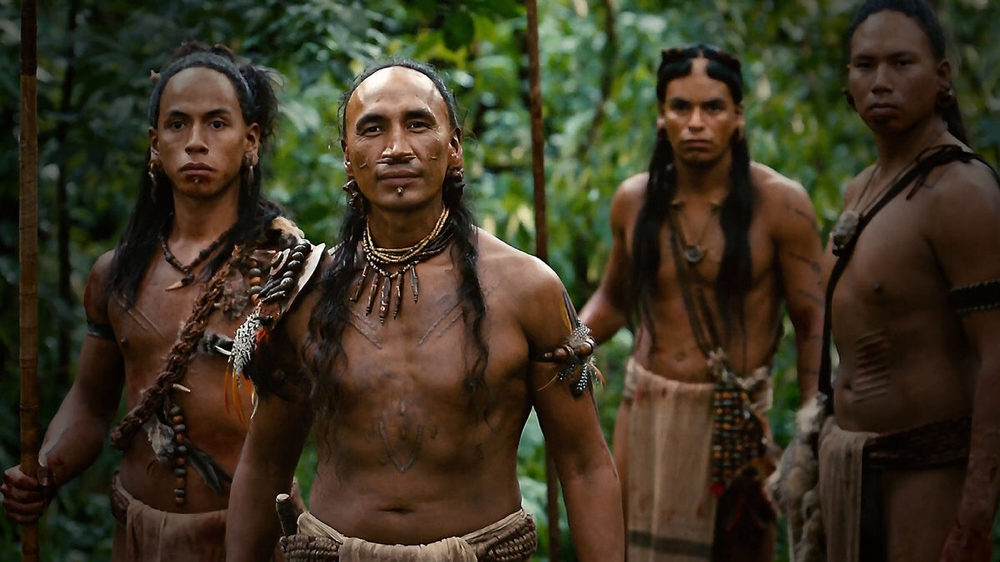 Did You Know:
Many substantial speaking roles were filled by Mayan people who had never acted before. The sick girl who curses the hunting party as they and the captives pass right before entering the city, was played by a seven-year-old who lived in a dirt-floored hut in a village similar to Jaguar Paw's.

Award Wins & Nominations:
MILSTEAD MOVIE AWARDS:
Wins: 1 (Best Sound Effects Editing)
Nominations: 9 (Best Picture; Best Director; Best Cinematography; Best Costume Design; Best Film Editing; Best Film in a Foreign Language; Best Makeup Design; Best Original Dramatic Score; Best Sound)
OSCARS:
Wins: none
Nominations: 3 (Best Makeup; Best Sound; Best Sound Editing)
BAFTAS
Wins: none
Nominations: 1 (Best Foreign Language Film)
OTHER WINS:
Central Ohio Film Critics (Best Cinematography); Dallas Fort Worth Film Critics (Best Cinematography); Golden Reel (Best Sound Editing); Imagen Awards (Best Supporting Actor, Best Supporting Actress); North Texas Film Critics (Best Cinematography); Phoenix Film Critics (Best Cinematography)