Ant-Man / Ant-Man & The Wasp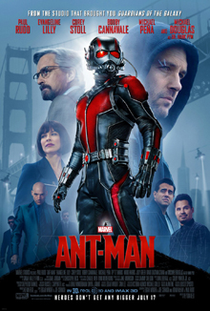 ANT-MAN (12)
Disney/Marvel (Kevin Feige)
Science Fiction/Adventure/Comedy
W: Edgar Wright, Joe Cornish, Adam McKay & Paul Rudd [based on characters created by Stan Lee, Larry Lieber & Jack Kirby]
Ed: Dan Lebental & Colby Parker, Jr.
Paul Rudd (Scott Lang/Ant-Man), Michael Douglas (Hank Pym), Evangeline Lilly (Hope van Dyne), Corey Stoll (Darren Cross/Yellowjacket), Bobby Cannavale (Paxton), Michael Peña (Luis), Tip 'T.I.' Harris (Dave), Anthony Mackie (Falcon)             
One of Marvel Comics' smaller characters gets the big screen treatment and the final result is almost larger than life.
The plot isn't too dissimilar to the first Iron Man film, an inventor creates a super suit which is coveted by a rival scientist and the crux of the story is to stop the power from getting into the wrong hands. 
Paul Rudd is the main character, a cat burglar who, upon release from prison takes on another job and comes into possession of the suit. It turns out he was part of a set-up by the suit's creator and now must train up to become Ant-Man or face another spell in prison. He chooses the former, and takes on an Avenger in the process, a duel which may or may not continue in later Marvel films.
Though the story isn't as fresh as it could have been, life is breathed into it by a fine balance of comedy, as well as outstanding visual effects which also brings a lot of humour into the film, especially in the final scene where a fight takes place around a child's train set.
A good addition to the Marvel Comics movie collection.
7/10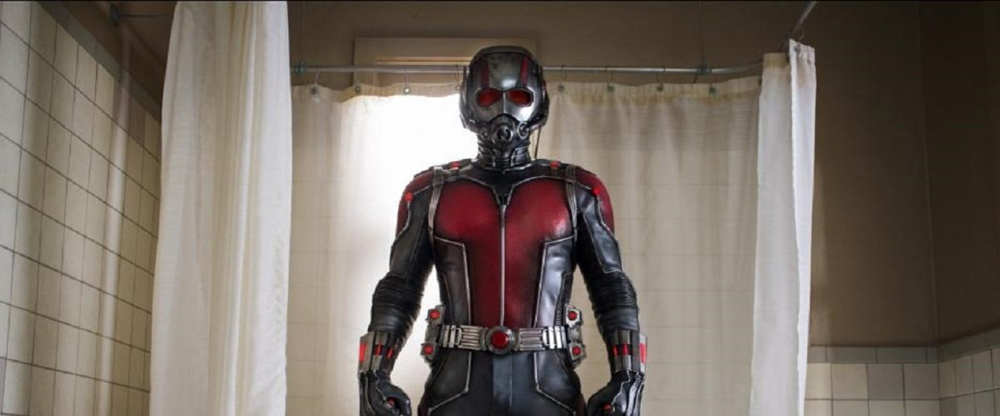 Did You Know:
The laser sounds fired from Yellowjacket's suit are the same sound effects as the guns on an AT-AT being fired in the Star Wars movies. 

Award Wins & Nominations:
MILSTEAD MOVIE AWARDS:
Wins: none
Nominations: 2 (Best Original Musical or Comedy Score; Best Visual Effects)
OSCARS:
Wins: none
Nominations: none
BAFTAS
Wins: none
Nominations: 1 (Best Visual Effects)
OTHER WINS:
Saturn Awards (Best Comic-to-Motion Picture)
ANT-MAN & THE WASP (12)
D: Peyton Reed
Disney/Marvel (Kevin Feige & Stephen Broussard)
USA 🇺🇸 2018
118 mins
Science Fiction/Adventure/Comedy
W: Chris McKenna, Erik Sommers, Paul Rudd, Andrew Barner & Gabriel Ferrari [based on characters created by Stan Lee, Jack Kirby, Larry Lieber & Ernie Hart]
DP: Dante Spinotti
Ed: Dan Lebental & Craig Wood
Mus: Christophe Beck
Paul Rudd (Scott Lang / Ant-Man), Evangeline Lilly (Hope Van Dyne / Wasp), Michael Douglas (Hank Pym), Michael Peña (Luis), Hannah John-Kamen (Ava Starr / Ghost), Walton Goggins (Sonny Burch), Laurence Fishburne (Bill Foster), Michelle Pfeiffer (Janet Van Dyne)
Avengers: Infinity War was such a cinematic behemoth that any Marvel movie that followed was going to feel small in comparison, so it's quite fitting that the next in the MCU series of films would be about the most diminutive superhero in the comic book canon.
Following on from the events in the first film and Captain America: Civil War (qv), Scott Lang is under house arrest as punishment for his actions, passing his time by looking after his daughter and generally goofing around. Meanwhile, former Shield scientist Hank Pym and his daughter Hope Van Dyne are conducting a new experiment which may prove that Pym's wife and Hope's mother, Janet, the original wasp, is still alive and trapped in the quantum zone, which Ant-Man shrunk down into in the original film. Hank and Hope abduct Scott for his assistance, but also attract the unwanted attentions of Ghost, a woman with a molecular instability who also needs to benefit from the quantum science, as well as Sonny Burch, a black market trader who deals in the high tech.
Though the film provides enough entertainment through action set pieces and scenes of comedy, it does suffer by having villains who just aren't interesting enough, especially for Ghost, who is given a victim status which we are forced to empathise with. 
Though Edgar Wright was replaced halfway through production of the first film, it's clear that he had a huge positive influence on the outcome of the film which this sequel sadly lacks. It does provide a fun distraction, but it just doesn't stand tall like the bigger Marvel movies.
6/10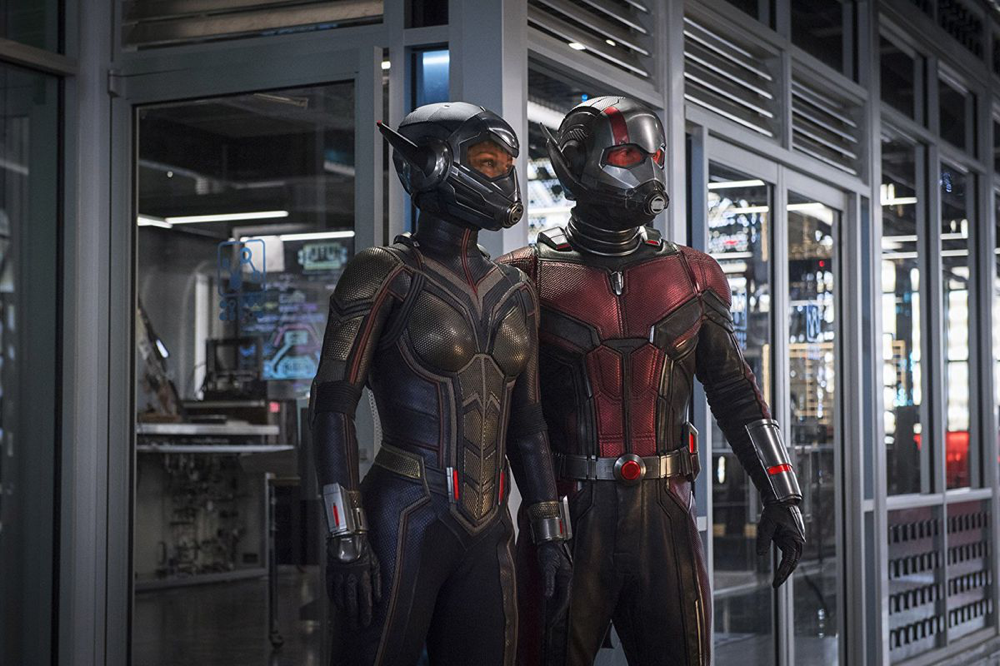 Did You Know:
Langston Fishburne, Laurence Fishburne's son, played the younger version of his character, Dr. Bill Foster.

Award Wins & Nominations:
MILSTEAD MOVIE AWARDS:
Wins: none
Nominations: none
OSCARS:
Wins: none
Nominations: none
BAFTAS
Wins: none
Nominations: none
OTHER WINS:
none