Annie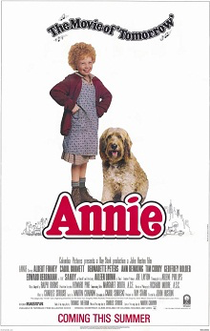 ANNIE (PG)
W: Carol Sobieski [based on the stage play "Little Orphan Annie" by Thomas Meehan, Charles Strouse & Martin Charnin
PD: Dale Hennesy
Albert Finney (Oliver "Daddy" Warbucks), Carol Burnett (Miss Agatha Hannigan), Aileen O'Quinn (Annie), Ann Reinking (Grace Farrell), Bernadette Peters (Lily St. Regis), Tim Curry (Daniel Hannigan)
Overlong musical made at a time in cinema history when musicals were box office poison (this film cost $42 million to produce and was a huge flop).  The story follows an orphan girl who charms a millionaire and is subsequently adopted by him, but the lead actress here is so odious that it's hard to understand why.  Veteran John Huston was certainly the wrong choice of director and most of the performers are incredibly miscast, but if you can turn a blind eye to the annoying performances than you may find it a lot easier to enjoy the movie.
It's seen as a bit of a Christmas time classic but it still hasn't recouped all of the ridiculously bloated budget for the studio. 
5/10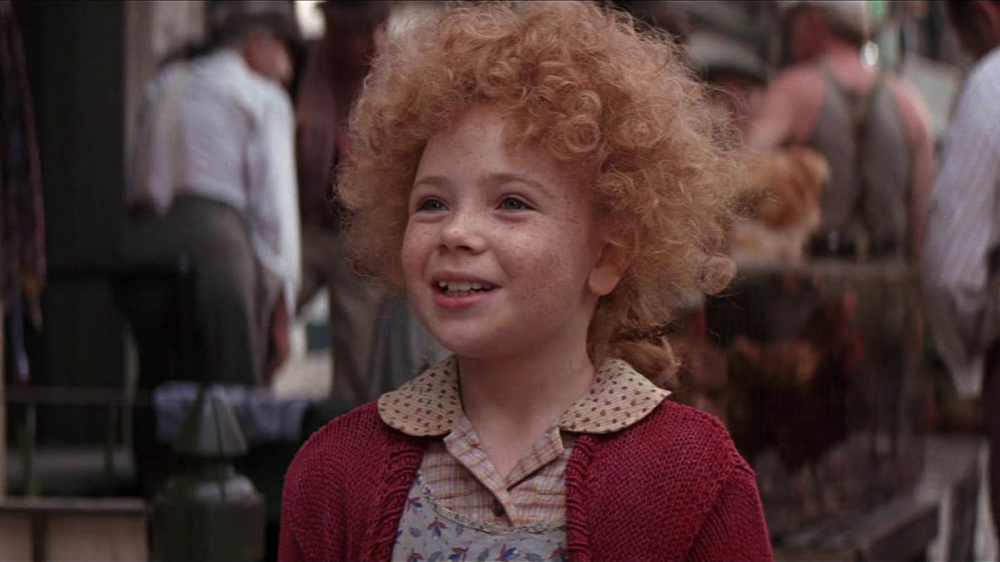 Did You Know:
Auditions for the title role spanned two years, 22 cities, 8,000 interviews, and 70 actresses. Only nine actresses made it to the second round. Drew Barrymore was even considered, before the role was given to Aileen Quinn.
Award Wins & Nominations:
MILSTEAD MOVIE AWARDS:
Wins: none
Nominations: 2 (Best Original Musical or Comedy Score; Best Production Design)
Worst of the Year: 7 Nominations (Worst Actor; Worst Actress; Worst Director; Worst Supporting Actress (x2); Worst Screenplay Adaptation; Worst Remake/Sequel)
OSCARS:
Wins: none
Nominations: 2 (Best Art Direction; Best Original Song Score of Adapted Score)
BAFTAS
Wins: none
Nominations: 1 (Best Original Song)
OTHER WINS:
Razzies (Worst Supporting Actress); Young Artist Awards (Best Young Actress)