Annie Hall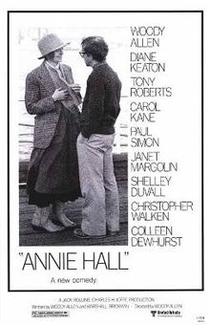 ANNIE HALL (15)

D: Woody Allen
United Artists (Charles H. Joffe)
W: Woody Allen & Marshall Brickman
Cos: Ruth Morley, Ralph Lauren & others
Woody Allen (Alvy Singer), Diane Keaton (Annie Hall), Tony Roberts (Rob), Carol Kane (Allison), Paul Simon (Tony Lacey), Colleen Dewhurst (Mom Hall), Janet Margolin (Robin), Shelley Duvall (Pam), Christopher Walken (Duane Hall)
Arguably Woody Allen's best work as Alvy Singer, a neurotic Jewish comedian who has a relationship with a quietly Midwestern girl called Annie Hall.
The chemistry between the two leads is fantastic and there's some great dialogue and some incredibly hilarious scenes (the cocaine scene must surely rank as one of the funniest ever Woody Allen moments).
Allen has a good record of writing strong female characters and Diane Keaton set the benchmark in this, winning an Oscar for the performance with the film itself winning 3 more awards (Best Picture, Best Director & Best Original Screenplay).
The neurotic male lead became a staple in Woody Allen films but it was definitely at it's freshest here. A must watch for Allen fans and definitely worth watching even if you aren't. 
8/10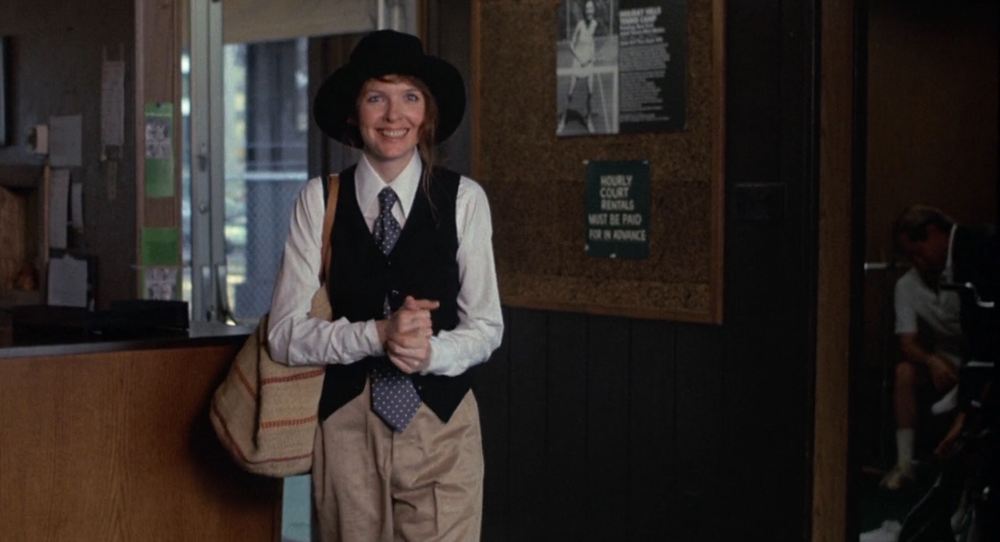 Did You Know:
Diane Keaton's real name is Diane Hall and her nickname is Annie.

Award Wins & Nominations:
MILSTEAD MOVIE AWARDS:
Wins: 2 (Best Actress in a Leading Role; Best Screenplay - Original)
Nominations: 6 (Best Picture; Best Actor in a Leading Role; Best Director; Best Ensemble Cast; Best Costume Design; Best Film Editing)
OSCARS:
Wins: 4 (Best Picture; Best Actress in a Leading Role; Best Director; Best Screenplay - Original)
Nominations: 1 (Best Actor in a Leading Role)
BAFTAS
Wins: 5 (Best Film; Best Actress in a Leading Role; Best Director; Best Screenplay; Best Editing)
Nominations: 1 (Best Actor in a Leading Role)
OTHER WINS:
Golden Globes (Best Actress - Musical/Comedy); Bodil (Best Non-European Film); Directors Guild (Best Director); Guild Film Award (Best Foreign Film); Kansas City Film Critics (Best Film, Best Actress, Best Screenplay); Los Angeles Film Critics (Best Screenplay); National Board of Review (Top 10 Films of the Year, Best Supporting Actress); National Society of Film Critics (Best Film, Best Actress, Best Screenplay); New York Film Critics (Best Film, Best Actress, Best Director, Best Screenplay); Writers Guild (Best Original Screenplay - Comedy)