Anna & The King of Siam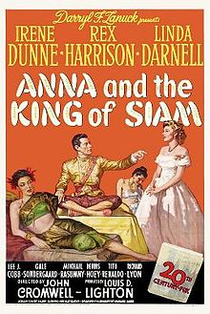 ANNA & THE KING OF SIAM (PG)

20th Century Fox (Louis D. Lighton)
W: Talbot Jennings & Sally Benson [based on the book by Margaret Landon]
DP: Arthur Miller
Pd: Lyle Wheeler & William S. Darling
Irene Dunne (Anna), Rex Harrison (The King), Linda Darnell (Tuptin), Gale Sondergaard (Lady Thiang), Lee J. Cobb (Kralahome), Mikhail Rasumny (Alak)
Lavish, old-fashioned period drama about an English governess who arrives in Bangkok to teach the 67 children of the king and the relationship which develops between the two.
There's a handful of good performances and it all looks very pretty with atmospheric black & white photography and masterful production design but the movie doesn't make a lasting impression on the memory quite like the musical remake of 1956 (The King & I). Still, this is probably as good a job they could have done at the time. The lead performances are good, but both Irene Dunne and Rex Harrison are completely outshone by Gale Sondergaard.
7/10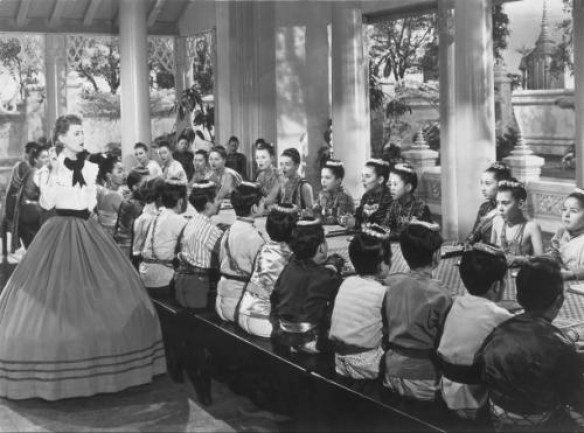 Did You Know:
This film was banned in Thailand because the Thai government said there were many historical inaccuracies about the King of Siam.

Award Wins & Nominations:
MILSTEAD MOVIE AWARDS:
Wins: none
Nominations: 7 (Best Actress in a Supporting Role; Best Screenplay - Adaptation; Best Art Direction; Best Cinematography; Best Costume Design; Best Makeup; Best Original Dramatic Score)
OSCARS:
Wins: 2 (Best Art Direction - B&W; Best Cinematography - B&W)
Nominations: 3 (Best Actress in a Supporting Role; Best Screenplay; Best Original Score - Drama)
BAFTAS
Wins: none
Nominations: none
OTHER WINS:
National Board of Review (Top 10 Films of the Year)