Angry Birds (1 & 2)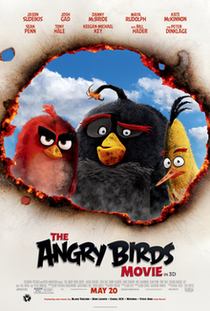 THE ANGRY BIRDS MOVIE (U)
D: Clay Kaytis & Fergal Reilly
Columbia/Sony/Rovio (John Cohen & Catherine Winder)
W: Jon Vitti [based on characters created by Rovio Entertainment]
voices of: Jason Sudeikis (Red), Josh Gad (Chuck), Danny McBride (Bomb), Maya Rudolph (Matilda), Bill Hader (King Mudbeard / Leonard), Sean Penn (Leonard), Peter Dinklage (The Mighty Eagle)
The Angry Birds video game is a wasteful but entertaining way to spend a few hours, the same could be said about the movie.
A community of flightless birds live in relative harmony on their island, with only the always angry member (Red) posing a problem for their tranquil existence. This changes when a group of green pigs visit the island under the guise of friendship and steal all the birds' eggs, taking them back to their own island to eat in a feast.
Red leads the revenge attack against the pigs, with help from his friends, in what is virtually a big screen version of the computer game.
Though this film will perfectly adequate for young children, the story and characters are rather standard and the attempt at wedging in some adult humour results in jokes which just don't fit.
There also seems to be an irresponsible moral that teaches young children that getting angry is a good thing.
It's worth mentioning that the DVD is crammed with extras, such as short films, which will likely entertain the kids even more. Not much for adults though.
4/10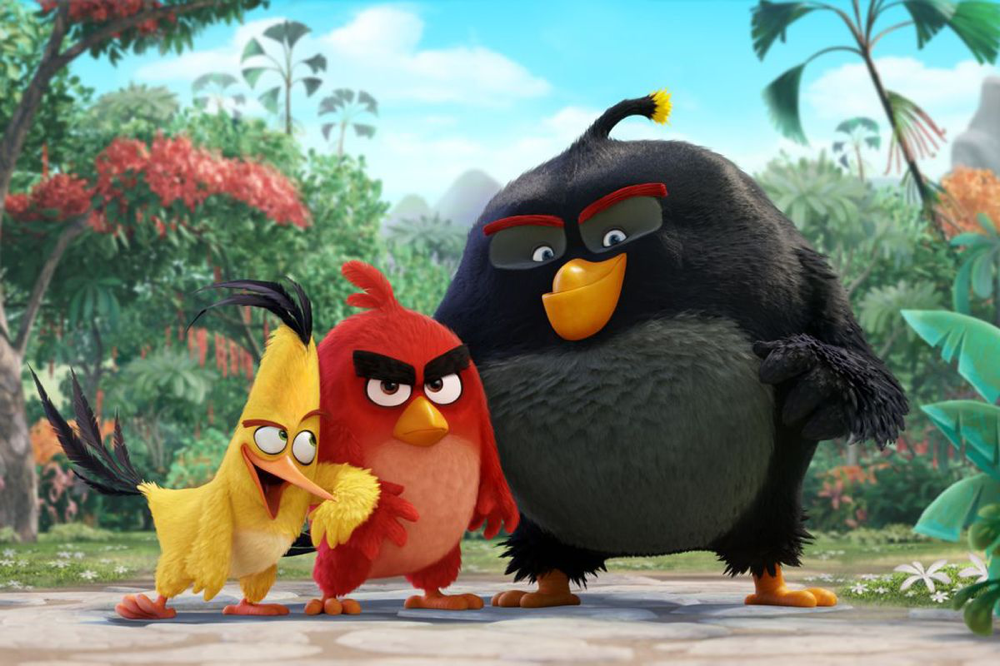 Did You Know:
Since it was released in 2009, the Angry Birds game has been downloaded more than three billion times.
Award Wins & Nominations:
MILSTEAD MOVIE AWARDS:
Wins: none
Nominations: none
Worst of the Year: 1 nomination (Worst Animated Film)
OSCARS:
Wins: none
Nominations: none
BAFTAS
Wins: none
Nominations: none
OTHER WINS:
none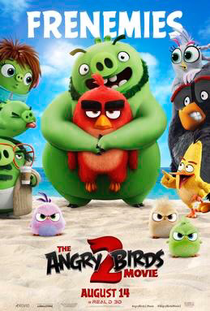 THE ANGRY BIRDS MOVIE 2 (aka ANGRY BIRDS 2) (U)
D: Thurop Van Orman
Sony Animation/Columbia/Rovio (John Cohen)
US/Finland 🇺🇸 🇫🇮 2019
97 mins
Animated
W: Peter Ackerman, Eyal Podell & Jonathon E. Stewart [based on characters created by Rovio Entertainment]
Mus: Heitor Pereira
voices of: Jonathan Sudeikis (Red), Rachel Bloom (Silver), Leslie Jones (Zeta), Josh Gad (Chuck), Bill Hader (King Mudbeard), Danny McBride (Bomb)
A cashgrab sequel to a film that was a cashgrab itself.
It's more of the same, only this time the birds of Bird Island team up with the green pig enemy to tackle a new threat.
The standard of animation is fine, but the screenplay is incredibly weak. 
Enough entertainment will be provided for infants, but probably won't hold much attention for anyone over the age of 8.
The rating below is attributed to the special features on the DVD/Blu-ray, which are more entertaining than the actual film.

4/10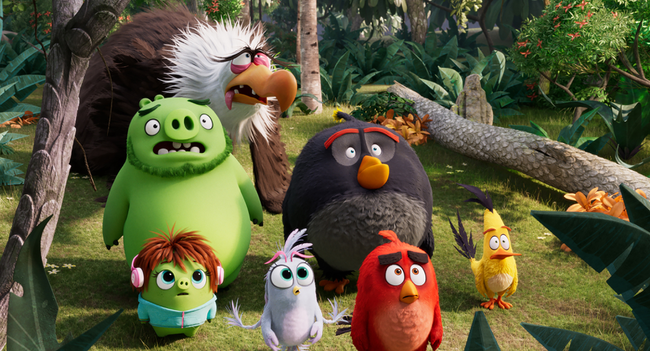 Did You Know:
Awkwafina, who voices Courtney in the film, had also starred in the film Crazy Rich Asians (2018). One of the eagle guards in this film is shown reading a book titled, "Crazy Rich Avians".

Award Wins & Nominations:
MILSTEAD MOVIE AWARDS:
Wins: none
Nominations: none
Worst of the Year: 1 nomination (Worst Animated Film)
OSCARS:
Wins: none
Nominations: none
BAFTAS
Wins: none
Nominations: none
OTHER WINS:
none