And Then There Were None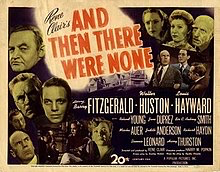 AND THEN THERE WERE NONE (PG)     
D: Rene Clair
20th Century Fox (Harry M. Popkin)
W: Dudley Nichols [based on the novel "Ten Little Niggers" by Agatha Christie]     
DP: Lucien Andriot
Mus: Mario Castelnuevo-Tedesco
Walter Huston (Dr. Armstrong), Barry Fitzgerald (Judge Quincannon), Louis Hayward (Philip Lombard), Roland Young (Blore), June Duprez (Vera Claythorne), C. Aubrey Smith (General Mandrake), Judith Anderson (Emily Brent), Mischa Auer (Prince Starloff), Richard Haydn (Rogers), Queenie Leonard (Mrs. Rogers)
Classic whodunit based on a novel by Agatha Christie in which 10 strangers are invited to a remote island off the coast of England by a faceless host only to discover that their assembly has a more ominous plan in store, as one by one they are murdered and point fingers at each other in a state of paranoia with no means of escape from the island.
The idea has been done since, but nowhere near as good as this brilliant original, with atmospheric photography and sets, tense direction by Rene Clair, an array of brilliant performances and a story which always keeps the viewer second guessing.              
9/10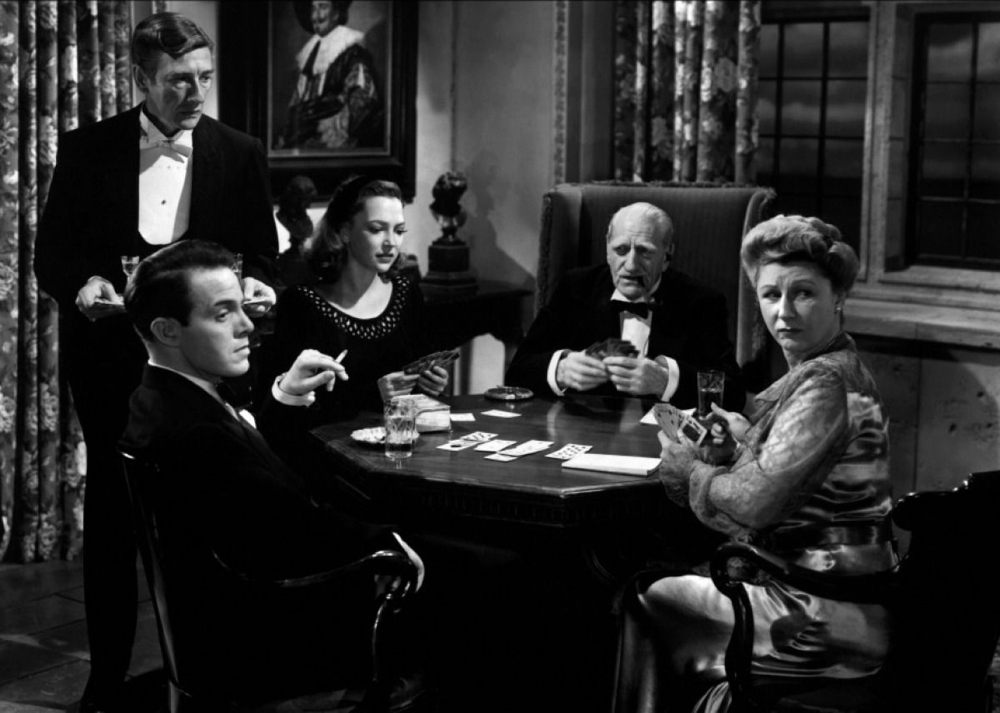 Did You Know:
Released in the UK under the novel's original title. Obviously this title is not used these days.

Award Wins & Nominations:
MILSTEAD MOVIE AWARDS:
Wins: 2 (Best Actor in a Supporting Role; Best Ensemble Cast
Nominations: 6 (Best Picture; Best Director; Best Screenplay - Adaptation; Best Cinematography; Best Film Editing; Best Original Dramatic Score)
OSCARS:
Wins: none
Nominations: none
BAFTAS
Wins: none
Nominations: none
OTHER WINS:
Locarno Film Festival (Best Film)