Anchors Aweigh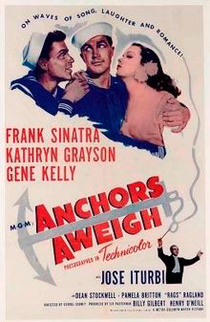 ANCHORS AWEIGH (U)
DP: Robert Planck & Charles Boyle
Mus: George Stoll; Jule Styne & Sammy Cahn 
Frank Sinatra (Clarence Doolittle), Gene Kelly (Joseph Brady), Kathryn Grayson (Susan Abbott), Jose Iturbi (himself), Carlos Ramirez (Carlos), Dean Stockwell (Donald Martin)
Old-fashioned musical about two sailors on leave which was done much better in On The Town a few years later. There's subtle difference in this earlier version, set amongst the glitz and glamour of Hollywood and Los Angeles, as the two sailors embark on their musical adventures. 
This is rather unremarkable and doesn't really justify it's lengthy running time.  It's worth watching simply for it's iconic scene; Gene Kelly dancing with Jerry The Mouse.  It was one of the first movies to integrate live action with animation which became more prevalent over the course of cinema history.  A trendsetter, for sure, but looking back on it from modern times, it hasn't dated particularly well.
7/10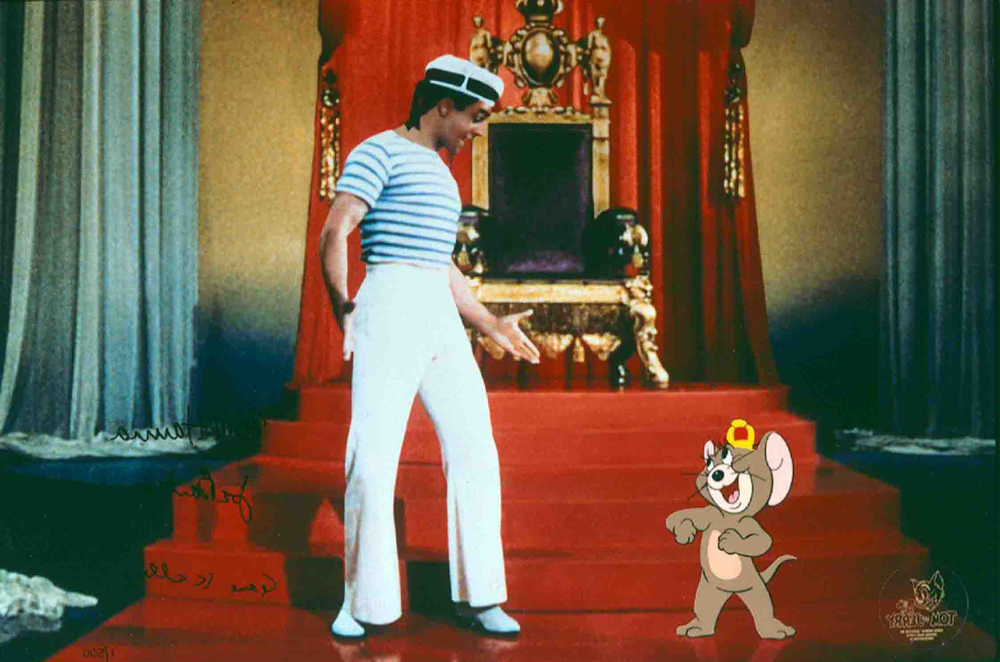 Did You Know:
For the most famous sequence in the film, Mickey Mouse was originally meant to be the dance partner of Gene Kelly. However, when Walt Disney refused to have his most famous character appear in an MGM film. Kelly turned to the studio's own animation department and used Jerry of Tom and Jerry fame. William Hanna and Joseph Barbera supervised the animation for the sequence. The scene initially didn't work as the animators had forgotten to add shadows for Jerry's dances with Kelly. Additional money had to be allocated to cover all the new drawings that would be required.
Award Wins & Nominations:
MILSTEAD MOVIE AWARDS:
Wins: 1 (Best Original Musical or Comedy Score)
Nominations: 4 (Best Actor in a Leading Role; Best Costume Design; Best Film Editing; Best Original Song)
OSCARS:
Wins: 1 (Best Original Score for a Musical)
Nominations: 4 (Best Picture; Best Actor in a Leading Role; Best Cinematography (colour); Best Original Song)
BAFTAS
Wins: none
Nominations: none
OTHER WINS:
none