Analyze This / Analyze That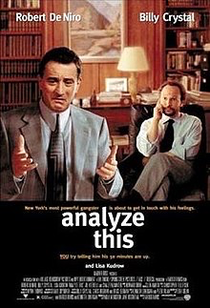 ANALYZE THIS (12)
Warner Bros./Village Roadshow/Baltimore/Spring Creek/Face/Tribeca (Paula Weinstein & Jane Rosenthal)
W: Peter Tolan & Kenneth Lonergan
Ed: Christopher Tellefsen
Robert DeNiro (Paul Vitti), Billy Crystal (Dr. Ben Sobel), Lisa Kudrow (Laura MacNamara Sobel), Joe Viterelli (Jelly), Chazz Palminteri (Primo Sidone), Bill Macy (Isaac Sobel)
It's quite fun to watch DeNiro send himself up as an ageing gangster with anxiety attacks who blackmails white collar psychiatrist Billy Crystal to be his doctor.  The laughs run out before the end of the movie when it becomes quite stale and predictable. Still, it has moments of genuine laughs and some good performances from it's two lead actors.
A more serious version of the plot was used in the TV series "The Sopranos", airing the same year. Though similarities were roundly mocked in the second season of the show.
6/10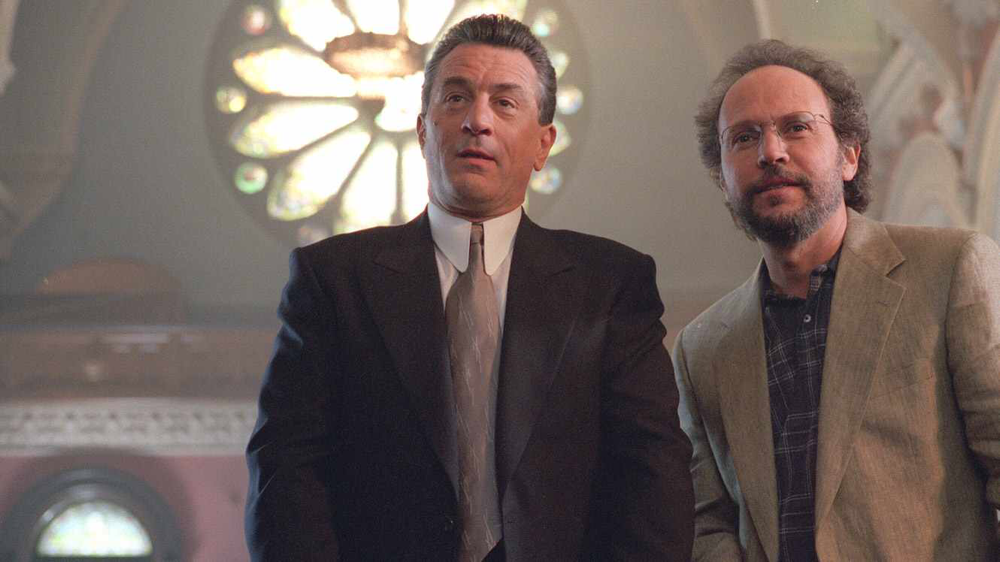 Did You Know:
Martin Scorsese was first approached to direct the film, but turned it down.

Award Wins & Nominations:
MILSTEAD MOVIE AWARDS:
Wins: none
Nominations: 1 (Best Original Musical or Comedy Score)
OSCARS:
Wins: none
Nominations: none
BAFTAS
Wins: none
Nominations: none
OTHER WINS:
American Comedy Awards (Funniest Movie); Blockbuster Entertainment Awards (Best Supporting Actress - Comedy, Best Comedy Team)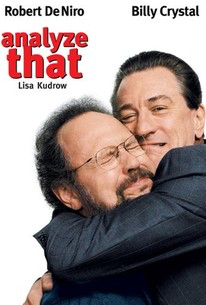 ANALYZE THAT (12)

Warner Bros./Village Roadshow/Baltimore/Spring Creek/Face/Tribeca (Paula Weinstein & Jane Rosenthal)
W: Peter Steinfeld, Harold Ramis & Peter Tolan [based on characters created by Peter Tolan & Kenneth Lonergan]
Robert DeNiro (Paul Vitti), Billy Crystal (Dr. Ben Sobel), Lisa Kudrow (Laura Sobel), Joe Viterelli (Jelly), Cathy Moriarty (Patti LoPresti)
A needless sequel with hit & miss jokes.
Robert DeNiro's ageing gangster, Paul Vitti, fakes a mental breakdown in prison so he can be released into the custody of his neurotic psychiatrist against his will.
It's by no means an awful film, but just seems like a cash-in on the moderate success of the first movie. Watch The Sopranos instead.
4/10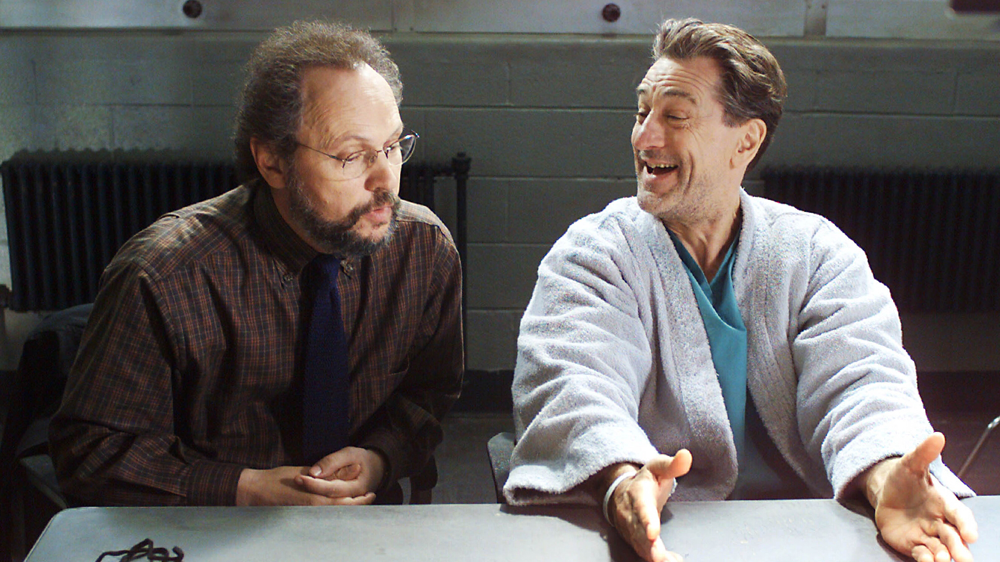 Did You Know:
Paul's main nemesis is named Ragazzi, which in Italian means "boys".

Award Wins & Nominations:
MILSTEAD MOVIE AWARDS:
Wins: none
Nominations: none
Worst of the Year: 1 nomination (Worst Sequel/Prequel)
OSCARS:
Wins: none
Nominations: none
BAFTAS
Wins: none
Nominations: none
OTHER WINS:
Stinker Awards (Worst Sequel)