An American Tail (1 & 2)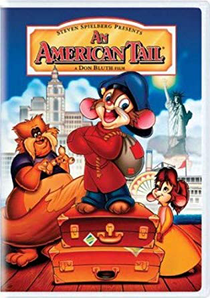 AN AMERICAN TAIL (U)
Universal/Amblin (Don Bluth, John Pomeroy & Gary Goldman)
W: Judy Friedberg & Tony Geiss
Mus: James Horner; Barry Mann & Cynthia Weil
voices of: Philip Glasser (Fievel Mousekewitz), Amy Green (Tanya Mousekewitz), Cathianne Blore (Bridget), Christopher Plummer (Henri), Dom DeLuise (Tiger), Madeliene Kahn (Gussie Mausheimer)
Cute animated feature about a group of Russian mice who emigrate to the United States in the 1880's.
The story is quite bland & uninteresting and the animation style generally wouldn't appeal to anyone over the age of 12.
The theme song "Somewhere Out There" gave the movie a little bit of longevity but it's all rather unremarkable as a whole. 
Steven Spielberg had claimed that the story was inspired by his own ancestors journey to settle in America, except his grandparents probably weren't mice. 
Many sequels followed, most going straight to home media.
6/10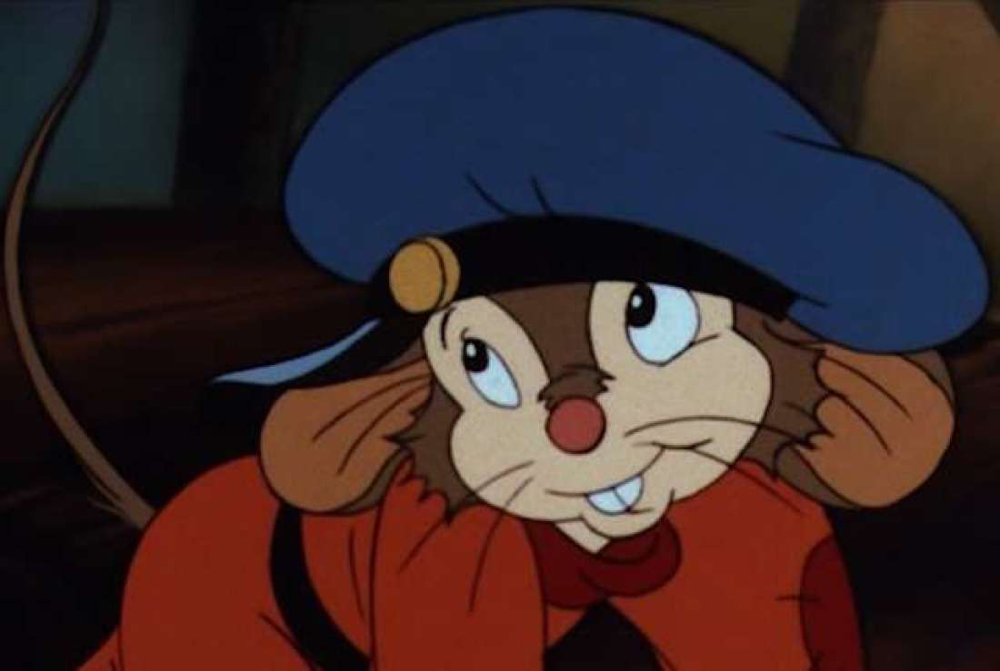 Did You Know:
Fievel was the name of Steven Spielberg's grandfather.

Award Wins & Nominations:
MILSTEAD MOVIE AWARDS:
Wins: 1 (Best Original Song - Musical/Comedy)
Nominations: 1 (Best Animated Film)
OSCARS:
Wins: none
Nominations: 1 (Best Original Song)
BAFTAS
Wins: none
Nominations: none
OTHER WINS:
Young Artist Awards (Best Animation Voiceover)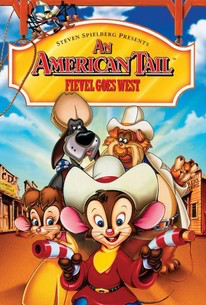 AN AMERICAN TAIL: FIEVEL GOES WEST (U)
D: Phil Nibbelink & Simon Wells
Universal/Amblin (Steven Spielberg & Robert Watts)
voices of: Phillip Glasser (Fievel Mousekewitz), James Stewart (Wylie Burp), Cathy Cavadini (Tanya Mousekewitz), Dom DeLuise (Tiger), John Cleese (Cat R. Waul)
Fievel, the mouse from the first movie is tricked by a cat to move to the Wild West, where it has gunslinging adventures appropriate for a young audience.
Average sequel to a rather average original movie.  Good entertainment for anyone under 12, but anyone older would have seen it all before.
Film enthusiasts may wish to note the vocal performance of James Stewart was amongst his last contributions to cinema, but it's not really befitting an actor of so many talents. More sequels followed, all direct to home video/DVD.                
6/10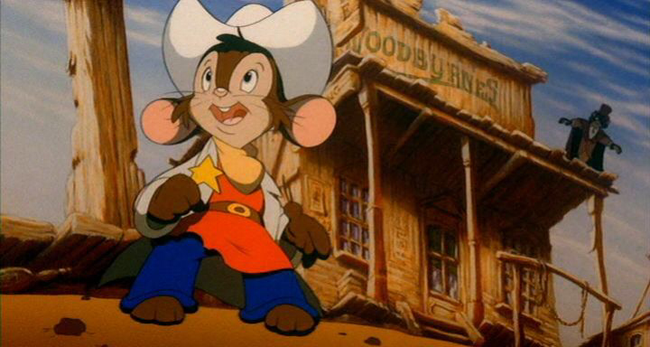 Did You Know:
John Cleese turned down the role of Cogsworth in Beauty and the Beast (1991) to voice Cat R. Waul in this film.

Award Wins & Nominations:
MILSTEAD MOVIE AWARDS:
Wins: none
Nominations: 1 (Best Animated Film)
OSCARS:
Wins: none
Nominations: none
BAFTAS
Wins: none
Nominations: none
OTHER WINS:
none