American Graffiti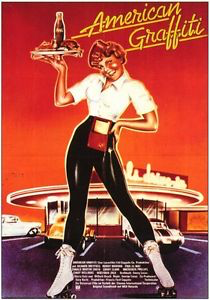 AMERICAN GRAFFITI (PG)
D: George Lucas
Universal/Lucasfilm/The Coppola Company (Francis Ford Coppola & Gary Kurtz)
W: George Lucas, Gloria Katz & Willard Huyck
Ed: Verna Fields & Marcia Lucas
Cos: Aggie Guerard-Rodgers
Richard Dreyfuss (Curt), Ron Howard (Steve), Paul LeMat (John), Charles Martin Smith (Terry), Cindy Williams (Laurie), Candy Clark (Debbie), Mackenzie Phillips (Carol), Harrison Ford (Falfa), Bo Hopkins (Jo), Wolfman Jack (himself)
American Graffiti charts the misadventures of four Californian teenagers on a summer night before the four friends part ways the next day to leave their town for their respective colleges.  
The movie was a landmark film of the 1970's and is a funny, bittersweet and moving tale of nostalgia, friendships, relationships and pop music, with a popular song playing in the background of each 'sketch'.
All four story vignettes hold their own weight but some are more enjoyable than others, it all depends which one you connect with, whether it's Richard Dreyfuss' Curt, trying to find the girl of his dreams; Ron Howard's Steve, spending one last night with his girlfriend and trying to decide the best way to break up with her; Paul LeMat's John, stuck babysitting a young teenage girl while a rival is trying to find him for a drag race; or Charles Martin Smith's Terry, entrusted to a classic car and geekily trying to pick up chicks and liquor in a rather pathetic rite towards manhood.
The film was made on a rather modest budget, but went on to become a huge box office success, grossing over $100 million in the United States alone.
9/10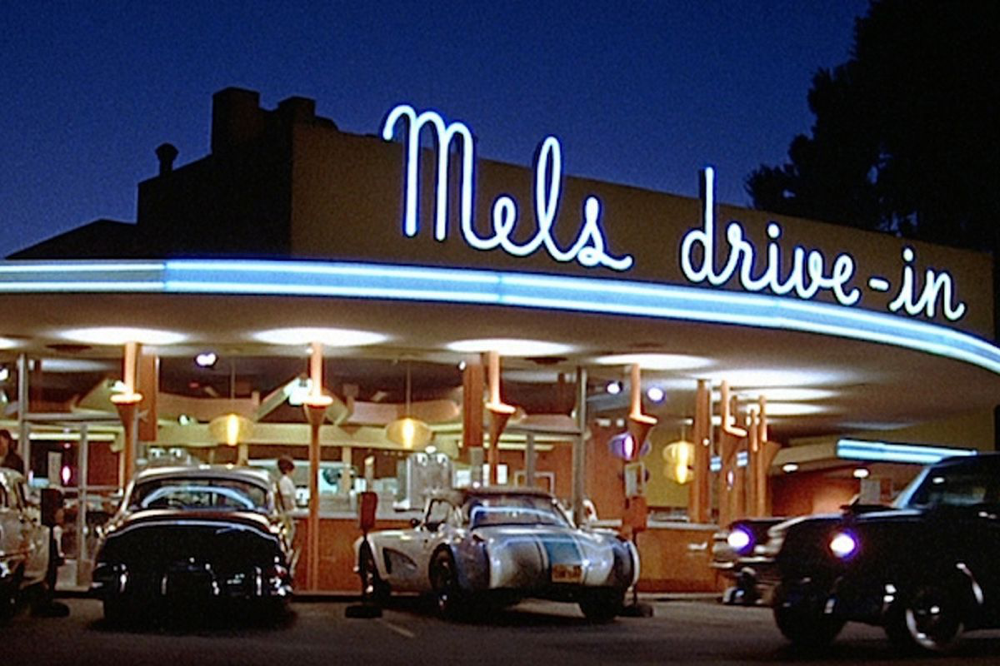 Did You Know:
Universal thought so little of the film (not knowing how to market it, and certain that as it had no stars it would be a flop), that it sat on the shelf for six months before the studio finally decided to release it, and it surprised everyone by subsequently becoming one of the year's most successful films.
Award Wins & Nominations:
MILSTEAD MOVIE AWARDS:
Wins: 3 (Best Picture; Best Ensemble Cast; Best Screenplay - Original)
Nominations: 7 (Best Director; Best Actor in a Supporting Role; Best Actress in a Supporting Role (x3); Best Film Editing; Best Sound)
OSCARS:
Wins: none 
Nominations: 5 (Best Picture; Best Director; Best Actress in a Supporting Role; Best Original Screenplay; Best Film Editing)
BAFTAS
Wins: none
Nominations: 1 (Best Actress in a Supporting Role)
OTHER WINS:
Golden Globes (Best Film - Musical / Comedy, Most Promising Male Newcomer); Kansas City Film Critics (Best Film); National Society of Film Critics (Best Screenplay); New York Film Critics (Best Screenplay)