Amélie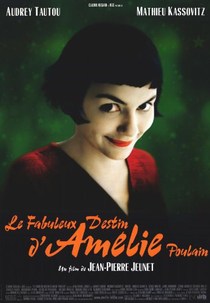 AMÉLIE (aka LE FABULEUX DESTIN D'AMÉLIE POULAIN) (15)

D: Jean-Pierre Jeunet
Momentum/UGC (Claudie Ossard)
W: Jean-Pierre Jeunet & Guillarme Laurent
DP: Bruno Delbonnel
Mus: Yann Tiersen
PD: Aline Bonetto
Audrey Tautou (Amélie Poulain), Matthieu Kassovitz (Nino Quincampoix), Rufus (Raphael Poulain), Yolande Moreau (Madeleine Wallace), Artus Penguern (Hipolito); Urbain Cancellier (Collignom), Dominique Pinion (Joseph), Maurice Benichou (Bretodeau)
Audrey Tautou is absolutely fantastic in the title role of this French gem.
Amélie Poulain is a waitress in Montmartre, Paris. One evening, by complete chance, she discovers a young boy's box of childhood treasures.  She returns them to the estranged owner after a 40 year absence and she is overwhelmed with how her gesture touches his heart.  She vows henceforth to live a life where she does good unto others and plays matchmaker, inspirer and Good Samaritan to all those close to her life, but when she falls in love herself she doesn't quite know how to allow for her own happiness.
Director Jean-Pierre Jeunet injects his own personality into the film with vivid colours, quirky characters and some good humour (the globe-trotting gnome is priceless).  All the performances are great but it's Tautou who carries the entire film.  Yann Tiersen's great music also deserves a mention.
As the French would say: Le Petit Plaisir
9/10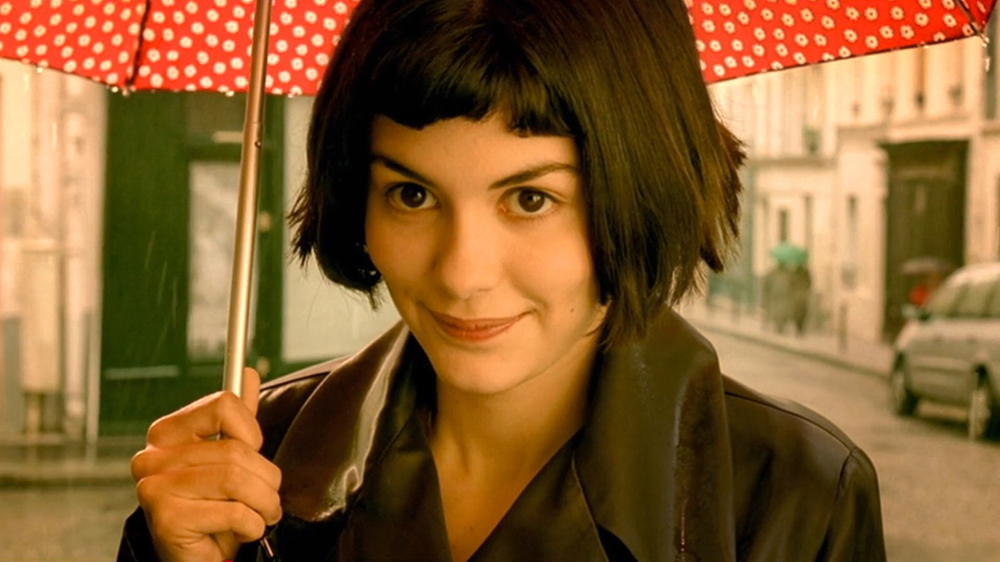 Did You Know:
It was in 1974 that Jean-Pierre Jeunet began collecting the memories and events that make up the story of Amélie.

Award Wins & Nominations:
MILSTEAD MOVIE AWARDS:
Wins: 4 (Best Picture; Best Actress in a Leading Role; Best Foreign Language Film; Best Original Musical or Comedy Score)
Nominations: 7 (Best Director; Best Ensemble Cast; Best Screenplay - Original; Best Cinematography; Best Film Editing; Best Production Design; Best Sound)
OSCARS:
Wins: none
Nominations: 5 (Best Original Screenplay; Best Art Direction; Best Cinematography; Best Foreign Film; Best Sound)
BAFTAS
Wins: 2 (Best Original Screenplay; Best Production Design)
Nominations: 7 (Best Film; Best Actress in a Leading Role; Best Director; Best Cinematography; Best Editing; Best Foreign Film; Best Music)
OTHER WINS:
ACCA (Best Foreign Film); Amandas (Best Foreign Film); Art Directors Guild (Excellence in Production Design - Contemporary Film); Association of Polish Filmmakers (Best Foreign Film); Critics Choice Awards (Best Foreign Film); Cesars (Best Film, Best Director, Best Production Design, Best Music); Chicago Film Critics (Best Foreign Film); Chlotrudis Awards (Best Film); Czech Lions (Best Foreign Film); Dallas Fort Worth Film Critics (Best Foreign Film); European Film Awards (Best Film, Best Director, Best Cinematography); Film Critics Circle of Australia (Best Foreign Film); Florida Film Critics (Best Film, Best Foreign Film); Goldspirit Awards (Best Comedy Soundtrack); Golden Eagles (Best Foreign Film); Golden Reel Awards (Best Sound Editing - Foreign Film); Goyas (Best European Film); Kansas City Film Critics (Best Foreign Film); London Critics Circle (Best Foreign Film); Lumiere Awards (Best Film, Best Actress, Best Screenplay); National Board of Review (Top Foreign Films of the Year); Norwegian International Film Festival (Best Foreign Film); OFTA (Best Foreign Film); Online Film Critics (Best Foreign Film); Phoenix Film Critics (Best Foreign Film); Roberts (Best Non-American Film); San Diego Film Critics (Best Foreign Film); Southeastern Film Critics (Best Foreign Film); World Soundtrack Awards (Soundtrack of the Year)