Alvin & The Chipmunks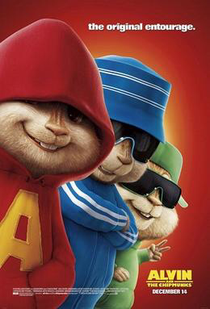 ALVIN & THE CHIPMUNKS (PG)
D: Tim Hill
20th Century Fox/Fox 2000/Regency (Janice Karman & Ross Bagdasarian, Jr.)
US 🇺🇸 2007
92 mins
Comedy/Musical
W: Jon Vitti, Will McRobb & Chris Viscardi [based on characters created by Ross Bagsadarian, Sr.]
DP: Peter Lyons Collister
Ed: Peter Berger
Mus: Christopher Lennertz
Jason Lee (Dave Seville), Justin Long (voice of Alvin), Matthew Gray Gubler (voice of Simon), Jesse McCartney (voice of Theodore), David Cross (Ian Hawke)
I'll be the first to admit that I found the squeaky, high-pitched singing of Alvin & The Chipmunks funny... when I was six! Unfortunately, the older I get, the more annoying it seems to become.
For background, Alvin & The Chipmunks were the brainchild of Ross Bagsadarian, Sr. who created the novelty group in the late 1950's and released records under the name Dave Seville. Since then, there have been spinoffs, a cartoon series and this 2007 mixed-media comedy vehicle to introduce the singing rodents to a new audience of children.
The plot sees struggling musician Dave Seville (Jason Lee) come into possession of the chipmunks, who he records a song with and they become international superstars, immediately signed up and exploited by a shady record executive.
The film is full of self-references, unsurprising since it's produced by the son of the creator, and though it will provide sufficient entertainment for young children, most adults will find it quite grating, especially since there's practically no originality here and the special effects are far from special.
The film was a huge financial success, but that really doesn't justify the three sequels that followed.
4/10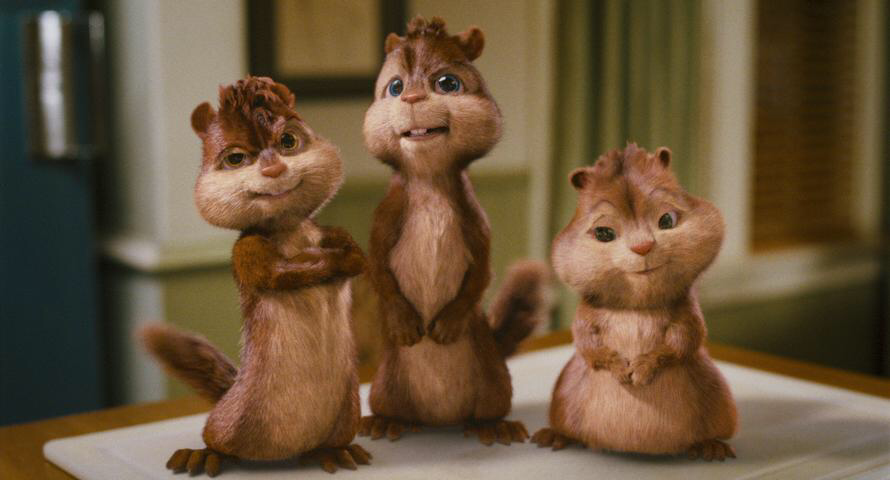 Did You Know: 
Ross Bagdasarian named the Chipmunks after executives at Liberty Records, who released Seville's and the Chipmunks' original albums. Alvin was named for company president Alvin Bennett, Simon for company vice-president/record producer Si Waronker, and Theodore for recording engineer Ted Keep.

Award Wins & Nominations:
MILSTEAD MOVIE AWARDS:
Wins: none
Nominations: none
OSCARS:
Wins: none
Nominations: none
BAFTAS
Wins: none
Nominations: none
OTHER WINS:
Kids Choice Awards (Favourite Movie)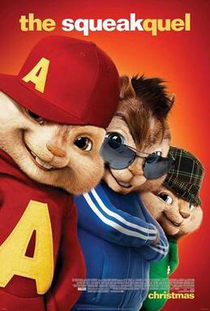 ALVIN & THE CHIPMUNKS: THE SQUEAKQUEL (PG)
D: Betty Thomas
20th Century Fox/Fox 2000/Regency (Janice Karman & Ross Bagsadarian, Jr.)
US 🇺🇸 2009
89 mins
Comedy/Musical
W: Jon Vitti, Jonathan Aibel & Glenn Berger [based on characters created by Ross Bagsadarian, Sr.]
DP: Anthony B. Richmond
Ed: Matthew Friedman
Mus: David Newman
Justin Long (voice of Alvin), Matthew Gray Gubler (voice of Simon), Jesse McCartney (voice of Theodore), Zachary Levi (Toby Seville), Jason Lee (Dave Seville), David Cross (Ian Hawke), Christina Applegate (voice of Brittany), Anna Faris (voice of Jeanette), Amy Poehler (voice of Eleanor)
I said in my review of the first film that, although Alvin & The Chipmunks is fine entertainment for young children, it didn't warrant sequels. However, the fact that this first sequel turned over five times its production budget proves that there certainly was an audience for this. Still, profitability isn't a sign of quality.
This second singing rodent adventure sees Dave hospitalised by an on-stage accident, so the 'munks are looked after by his goofy cousin who sends them to school where they find themselves in competition with their female equivalents, The Chipettes.
The film is basically one high pitched song after another, strung together by a very thin plot, topped up with inappropriate jokes that only adults will understand.
It may have made some dosh, but it's a lazily thrown together mess of a cash-grab.
3/10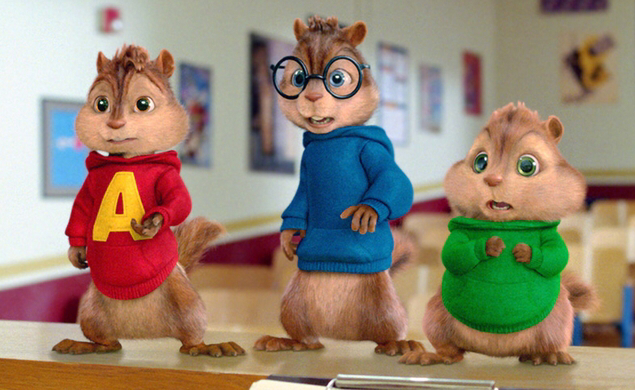 Did You Know:
The Seville home has a house number of 1958, a nod to the year in which Ross Bagdasarian, Sr. created the animated singing anthropomorphic chipmunks.
Award Wins & Nominations:
MILSTEAD MOVIE AWARDS:
Wins: none
Nominations: none
Worst of the Year: 2 nominations (Worst Animated or Mixed Media Film, Worst Sequel/Prequel)
OSCARS:
Wins: none
Nominations: none
BAFTAS
Wins: none
Nominations: none
OTHER WINS:
Kids Choice Awards (Favourite Movie)