All About Eve
ALL ABOUT EVE (U)
D: Joseph L. Mankiewicz
20th Century Fox (Darryl F. Zanuck)
W: Joseph L. Mankiewicz [based on the story "The Wisdom Of Eve" by Mary Orr]
PD: Lyle Wheeler & George W. Davis
Bette Davis (Margo Channing), Anne Baxter (Eve Harrington), George Sanders (Addison DeWitt), Celeste Holm (Karen Richards), Gary Merrill (Bill Simpson), Hugh Marlowe (Lloyd Richards), Thelma Ritter (Birdie Coonan), Marilyn Monroe (Miss Casswell)
The first film to amass a record 14 Oscar nominations which is still the most bestowed on any film (1997's Titanic & 2016's La La Land also share the record).
All About Eve focuses on what happens behind the theatrical stage and the growing rivalry between a waspish veteran actress and a young, self-effacing ingénue. 
The rather basic story is transformed by a screenplay full of bitchy one-liners and a collection of excellent performances.
Personally, I don't rate this as the best film of 1950 as the Oscars did, especially when the far superior Sunset Boulevard (qv) was released the same year, but it makes sense that Hollywood would honour a film that heralds acting rather than one that attacked it.
8/10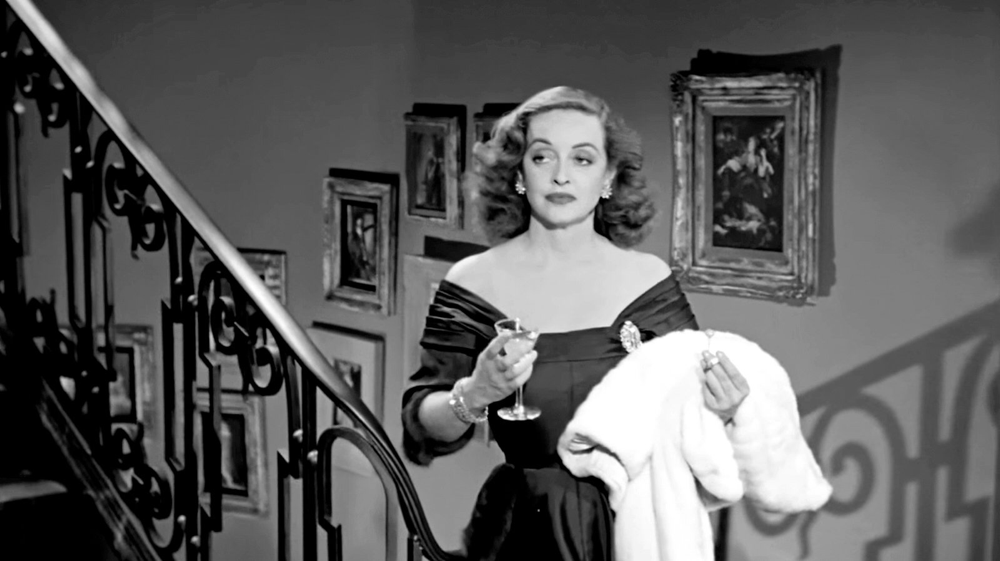 Did You Know:
Bette Davis fell in love with her co-star Gary Merrill during the shoot of this movie, and the two married in July 1950, a few weeks after filming was completed. They adopted a baby girl, whom they named Margot.
Award Wins & Nominations:
MILSTEAD MOVIE AWARDS:
Wins: 3 (Best Actor in a Supporting Role; Best Ensemble Cast; Best Screenplay - Adaptation)
Nominations: 12 (Best Picture; Best Actress in a Leading Role (x2); Best Director; Best Actress in a Supporting Role (x2); Best Art Direction; Best Cinematography; Best Costume Design; Best Film Editing; Best Original Dramatic Score; Best Sound)
OSCARS:
Wins: 6 (Best Picture; Best Director; Best Actor in a Supporting Role; Best Screenplay Adaptation; Best Costume Design (B&W); Best Sound
Nominations: 8 (Best Actress in a Leading Role (x2); Best Actress in a Supporting Role (x2); Best Art Direction (B&W); Best Cinematography (B&W); Best Film Editing; Best Original Score)
BAFTAS
Wins: 1 (Best Film)
Nominations: none
OTHER WINS:
Golden Globes (Best Screenplay); Bodil Awards (Best American Film); Cannes Film Festival (Jury Special Prize; Best Actress); Directors Guild Awards (Best Director); National Board of Review (Top 10 Films of the Year); New York Film Critics (Best Film; Best Director; Best Actress); Silver Ribbon (Best Actress); Writers Guild Awards (Best Writing - Comedy)