Alien vs Predator (film series)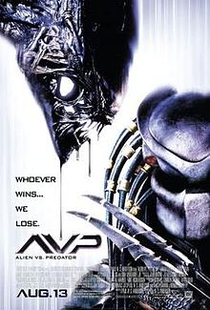 ALIEN VS PREDATOR (18)
20th Century Fox (John Davis, Gordon Carroll, Walter Hill & David Giler)
USA/UK/Canada/Germany/Czechia 🇺🇸🇬🇧🇨🇦🇩🇪🇨🇿 2004
Science Fiction/Horror/Action
W: Paul W. S. Anderson [based on the computer game by Fox Interactive; characters by Dan O'Bannon, Ronald Shusett, Jim Thomas & John Thomas]
Sanaa Lathan (Alexa Woods), Raoul Bova (Sebastian DeRosa), Lance Henriksen (Charles Bishop Weyland), Ewen Bremner, (Graeme Miller)
A prequel to both franchises sees Aliens and Predators fight each other in an abandoned pyramid in Antarctica for absolutely no reason other than that it is the equivalent of a Bar Mitzvah for a Predator to fight Xenomorph creatures there so it can come of age. Seriously, this is the reason.
The main inspiration to this travesty of a film came from a successful video game of the same name, which was actually very good, as a movie it is absolute stool water.              
It can be considered an insult that it casts Lance Henriksen in a pivotal role, attempting to tie it into the original franchise. 
Hollywood producers simply need to grasp the understanding that good computer games make terrible films and attempts to retcon movies which have a huge fanbase is always going to be met with derision. Of course, they don't really care about this because money. Fuck this movie. The original negatives need to be destroyed in a pool of acidic Xenomorph blood.
2/10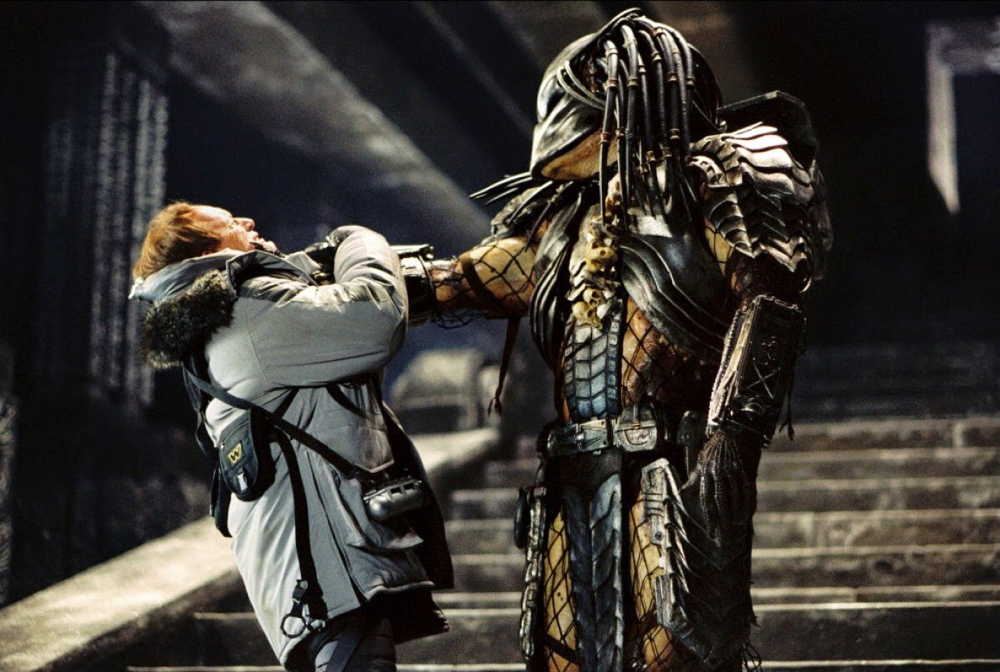 Did You Know:
The Antarctic setting on Bouvet Island is based on the unexplained "Vela Incident" of September 22, 1979, where a satellite recorded a flash of light near the island. It was first speculated to have been a man made nuclear explosion, or a natural event, such as a meteor strike, but this has never been resolved.
Award Wins & Nominations:
MILSTEAD MOVIE AWARDS:
Wins: none
Nominations: none
Worst of the Year: 7 nominations (Worst Film; Worst Director; Worst Ensemble Cast; Worst Screenplay (Adaptation); Worst Excuse for a Horror; Worst Sequel/Prequel; Worst Original Score)
OSCARS:
Wins: none
Nominations: none
BAFTAS
Wins: none
Nominations: none
OTHER WINS:
none
ALIEN VS PREDATOR: REQUIEM (18)     
D: Colin Strause & Greg Strause
20th Century Fox (John Davis, Walter Hill & David Giler)
W: Shane Salerno [based on characters created by Dan O'Bannon, Ronald Shusett, Jim Thomas & John Thomas]
Steven Pasquale (Dallas Howard), Reiko Aylesworth (Kelly O'Brien), John Ortiz (Eddie Moralez), Ariel Gade (Molly O'Brien)
A hybrid alien-predator creature goes on a murderous rampage, killing its alien enemies before turning its sights on a group of thickos.
This is nothing but a cash-in sequel to a cash-in movie based on a video game. It has nothing to do with either franchise. A putrid excuse for entertainment which only exists because Hollywood producers are lazy pieces of shit who will fuck over any franchise so long as it brings in money.          
1/10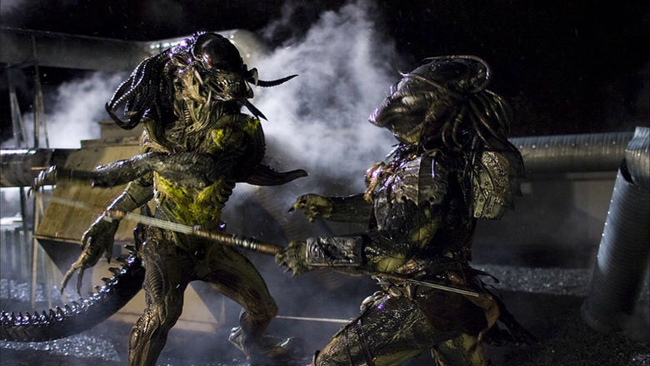 Did You Know:
Directors Colin Strause and Greg Strause wanted the film to be in 3-D, however the idea was dropped, because it would be too expensive.

Award Wins & Nominations:
MILSTEAD MOVIE AWARDS:
Wins: none
Nominations: none
Worst of the Year: 1 Win (Worst Sequel/Prequel); 6 Nominations (Worst Film; Worst Director; Worst Ensemble Cast; Worst Screenplay (Adaptation); Worst Horror Movie; Worst Visual Effects)
OSCARS:
Wins: none
Nominations: none
BAFTAS
Wins: none
Nominations: none
OTHER WINS:
none
Also See:
Alien (1979); Predator (1987)