Ace Ventura: Pet Detective / When Nature Calls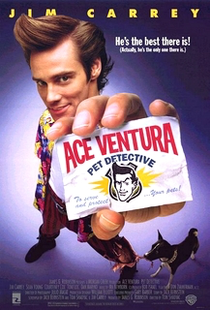 ACE VENTURA, PET DETECTIVE  (12)
Warner Bros./Morgan Creek (James G. Robinson)
W: Jack Bernstein, Tom Shadyac & Jim Carrey
Jim Carrey (Ace Ventura), Courteney Cox (Melissa), Sean Young (Lt. Lois Einhorn), Dan Marino (himself), Noble Willingham (Riddle), Tone Loc (Emilio), Troy Evans (Podacter), Udo Kier (Camp)
An annoyingly puerile private investigator who specialises in locating missing pets is hired to recover NFL team Miami Dolphins' mascot (a dolphin). Unfortunately for the local police department, Ace Ventura's investigation steps on their own feet, and he's a bit of a jerk about it. It's okay though, because there's corruption in the police force which ties into his own findings.
Despite it being practically 93 minutes of it's lead actor mugging and participating in rather feeble slapstick, the film was a massive hit which made Jim Carrey a star. There are a few funny moments during the running time, but they don't quite outweigh the irritating ones.
5/10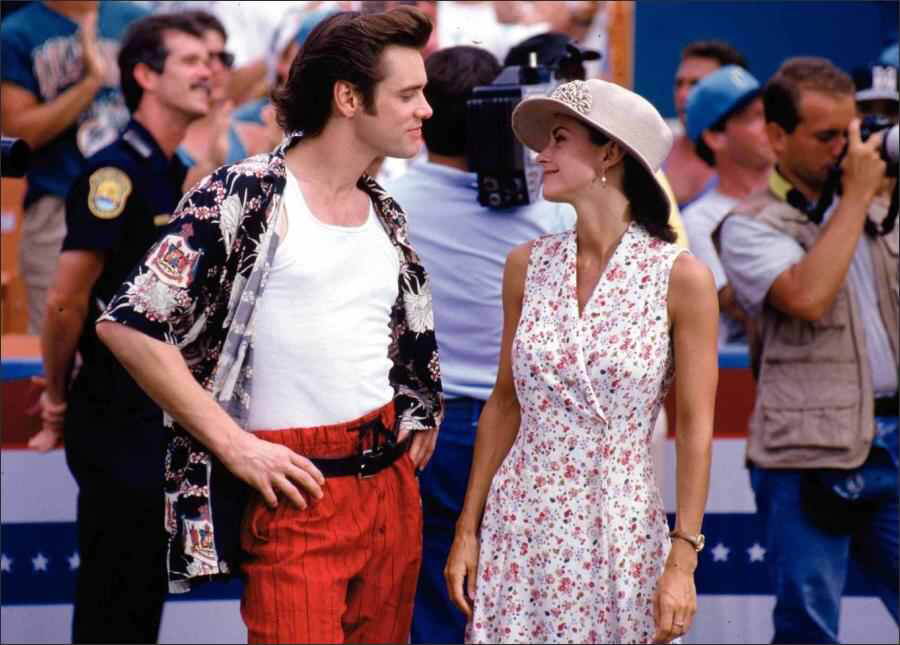 Did You Know:
Rick Moranis turned down the role of Ace Ventura, who was originally written as a clumsy, bumbling idiot. The character was reworked after the casting of Jim Carrey, with the actor himself credited with the changes.
Award Wins & Nominations:
MILSTEAD MOVIE AWARDS:
Wins: none
Nominations: 1 (Best Original Musical or Comedy Score)
Worst of the Year: 2 Nominations (Worst Supporting Actress; Worst Original Song)
OSCARS:
Wins: none
Nominations: none
BAFTAS
Wins: none
Nominations: none
OTHER WINS:

Blockbuster Entertainment Awards (Favourite Actor - Comedy, Favourite Male Newcomer); Kids Choice Awards (Favourite Actor); London Critics Film Circle (Newcomer of the Year)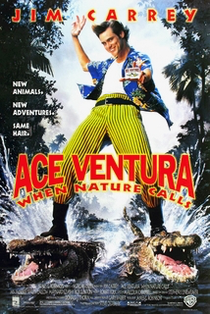 ACE VENTURA: WHEN NATURE CALLS  (12)
Warner Bros./Morgan Creek (James G. Robinson)
W: Steve Oedekerk [based on characters created by Jim Bernstein, Tom Shadyac & Jim Carrey]
Jim Carrey (Ace Ventura), Ian McNeice (Fulton Greenwall), Simon Callow (Vincent Cadby), Maynard Eziashi (Ouda), Bob Gunton (Burton Quinn), Sophie Okenedo (Wachati Princess)
The pet detective goes to Africa to find a sacred white bat and restore peace to two warring tribes. Honestly, this is the plot they served up for this rushed sequel which only really serves as a cash-grab, the formula is practically the same as the first film, with Jim Carrey pulling as many faces as he can throughout the running time and this time he's LOUDER!!!
There are one or two moments which are funny, but it's mostly puerile nonsense. Nevertheless, it was an absolute monster hit at the 1995 box office, making even more money than its predecessor, despite being a lot less enjoyable.
4/10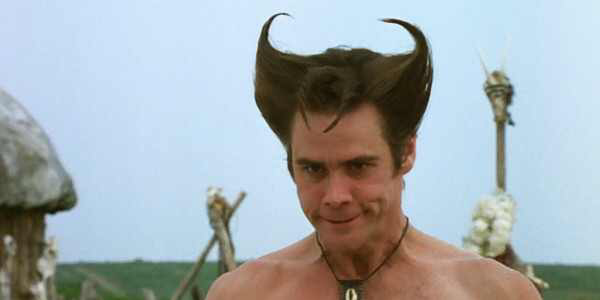 Did You Know:
Jim Carrey didn't really want to make the film. He was particularly unhappy with his character being afraid of bats in the original script, so this was changed to being allergic to bats. He was still paid $15m (half the film's total production budget) for undertaking the role.

Award Wins & Nominations:
MILSTEAD MOVIE AWARDS:
Wins: none
Nominations: none
Worst of the Year: 1 nomination (Worst Sequel / Prequel)
OSCARS:
Wins: none
Nominations: none
BAFTAS
Wins: none
Nominations: none
OTHER WINS:

Kids Choice Awards (Favourite Movie, Favourite Actor); MTV Movie Awards (Best Male Performance, Best Comedy Performance); The Stinkers (Worst Sequel, Most Painfully Unfunny Comedy)