Ace In The Hole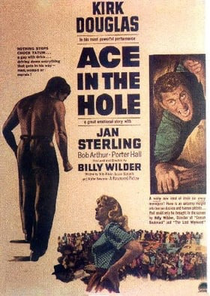 ACE IN THE HOLE (aka THE BIG CARNIVAL) (PG)

D: Billy Wilder
W: Billy Wilder, Lesser Samuels & Walter Newman
Kirk Douglas (Chuck Tatum), Jan Sterling (Lorraine), Porter Hall (Boot), Bob Arthur (Herbie), Richard Benedict (Leo), Ray Teal (Sheriff), Frank Cady (Federber)
One of Billy Wilder's more cynically incisive and compelling melodramas about a manipulative journalist (Douglas) who delays the rescue of a man trapped in a cave, in order to prolong the story and sell more newspapers. While the wife of the trapped man gains financially with the event in a small town becoming a popular attraction and a media circus.
The movie raises statements about the darker underbelly of tabloid journalism and human greed, brilliant directed with an excellent screenplay of disenchanted, cynical dialogue. 
8/10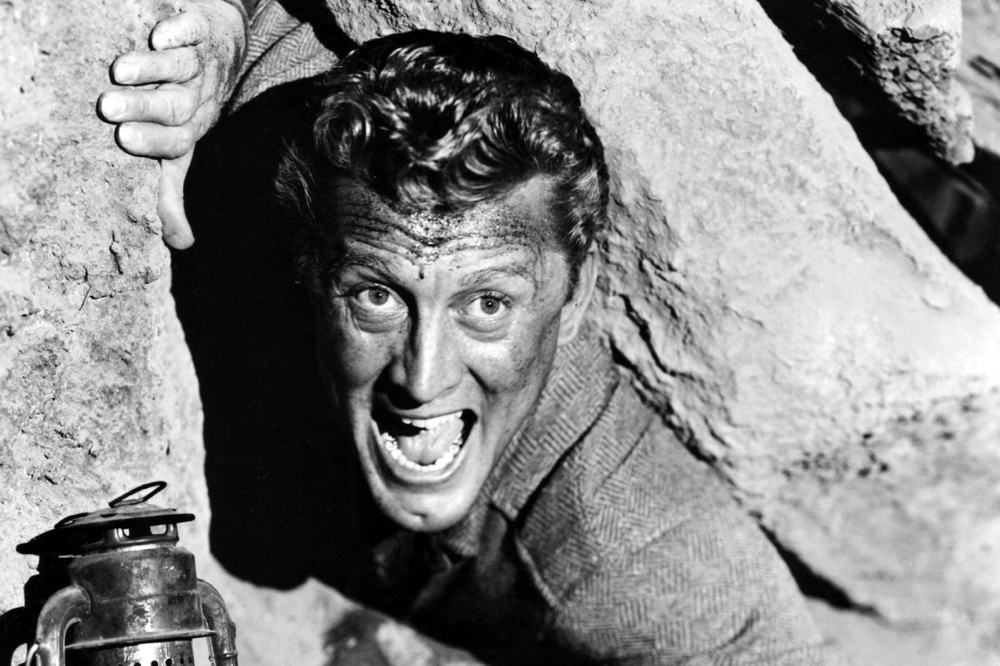 Did You Know:
When the film was released, it got bad reviews and lost money. The studio, without Billy Wilder's permission, changed the title to "The Big Carnival" to increase the box office take of the film. It didn't work. On top of that, Wilder's next picture, Stalag 17 (1953), was a hit and he expected a share of the picture's profits. Paramount accountants told him that since this picture lost money, the money it lost would be subtracted from the profits of "Stalag 17".
Award Wins & Nominations:
MILSTEAD MOVIE AWARDS:
Wins: none
Nominations: 10 (Best Picture; Best Actor in a Leading Role; Best Actress in a Leading Role; Best Director; Best Actor in a Supporting Role; Best Ensemble Cast; Best Screenplay (Original); Best Cinematography; Best Film Editing; Best Sound)
OSCARS:
Wins: none
Nominations: 1 (Best Original Screenplay)
BAFTAS
Wins: none
Nominations: none
OTHER WINS:

National Board of Review (Best Actress); Venice Film Festival (Best International Film; Best Original Score)